Hey all you Fashion Verbatim enthusiasts, my name is Shanice Clarke and every Friday I'll be giving you the low down on all your favourite fashion houses and personalities in a quick "Top 5". Make sure to check back here every week, as we help you stay up to date on your fashion game. Promise!
If you'd like to know more about me & who I am you can follow me on Twitter :@shanice_clarke
Rodarte For Starbucks
Rodarte, the California based design duo has announced that they will be collaborating with an unlikely company…Starbucks! The sisters, most known for their indie designs will be releasing a line of holiday products for the coffee giant. However, don't expect reindeer and mistletoe designs as the basis of the collection, rather the products will have a very ambiguous feel. Laura Mulleavy noted that designing the Starbucks trinkets came naturally since she and her sister are both avid java drinkers.
Unlikely Starbucks-Rodarte Duo Team for Holiday [Business Week]
Harper's Bazaar Welcome Carine Roitfeld
After a less than amicable split from Condé Nast, Carine Roitfeld has finally found her footing. Last month Roitfeld launched her biannual magazine titled CR Fashion Book and now she adds global fashion director for Harper's Bazaar to her lengthy list of credits. Reportedly Carine was persuaded to join the publication through Stephen Gan, longstanding creative director for Hearst Magazines and BFF of the fashion giant.
What this means for you is that you will be seeing a lot of Roitfeld – Gan collaborations beginning next year across all 26 international editions of Harper's Bazaar.
Carine Roitfeld Joins Hearst at Harper's Bazaar [The Cut]
Anamarie Heads to Michael Kors
Twenty years of fashion journalism and Anamaria Wilson has called it quits. She has announced this week that she'll be moving to the more corporately driven side of fashion communication – PR. The post that she's vacating — fashion features director at Harper's Bazaar is presumably vacant (no replacement announcement as of yet). However her new title : vice-president of global corporate communications doesn't sound too shabby at all.
Anamaria Wilson Heading to Michael Kors [WWD]
Vivienne Westwood Get an Eponymous Rose
This past weekend, Dame Vivienne Westwood was lavished with her very own rose at "Orticolario" . The gardening show based in Italy aptly chose an iridescent orange and pink rose to name after the British designer, who was on hand to accept the honour. The official name for the flower is Rosa Vivienne Westwood. Last year's recipient was Ottavio Missoni who was commemorated with a red and white rose.
Rose Named for Vivienne Westwood [WWD]
James Franco Shoots a Film for Stuart Weitzman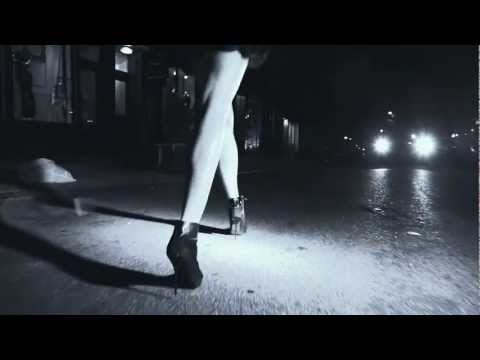 This past Wednesday was the second in what is now considered "Weitzman Wednesdays" for the duration of October. What does this mean exactly? Well every week the designer will be releasing snippets of a fashion film he's been working on which stars Petra Nemcova and is directed by none other than James Franco. The film is inspired by the movie Mondo New York and sees the model running around such New York spots as Le Baron nightclub, Peels restaurant and Freeman's Alley.
James Franco & Stuart Weitzman Team Up For New Short Films [Huffington Post]