House of Style Reboot

MTV's Iconic show about model life is back! After an 11 year hiatus, Karlie Kloss and Joan Smalls have picked up where Cindy Crawford so famously left off. The girls' first episode aired on October 16th with Paris Fashion Week. The cameras followed them around as they worked out, had their makeup done and walked the runway. Have no fear, they will also be continuing with the original format of interviewing their famous colleagues, such as Mario Testino and Stella McCartney.
Check Out The Debut Of MTV's All-New House Of Style [Refinery 29]
Brad Pitt for Chanel No.5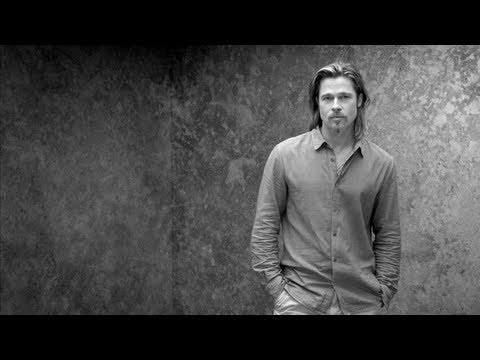 After much hype and speculation and teasers…Chanel finally released Brad Pitt's full length commercial for Chanel No.5. Brad is a lone figure in a decrepit looking room giving an ambiguous monologue about journeys and the world turning. Released on Sunday night, the video already garnered more than 4 million views on Youtube alone. Of note, it is taking much criticism for it's faux existentialism.
MK and Ashley Olsen win Innovator of the Year Award
Last night Mary Kate and Ashley Olsen were honored with the award for Innovator of the Year by WSJ. This is a second time win for the twins who received their award at MoMA wearing their own collection (The Row- SS' 2013). The reason why they were chosen? It was due to  their "monastic classicism that's redefining American luxury."
Olsens Win WSJ.'s 'Innovator of the Year' Award [The Cut]
Lana Del Rey's Winter H&M Ad
The winter campaign for H&M x Lana Del Rey has been released! The singer is photographed in skintight leather, fur vests and white knits. The whole shoot is very icy and looming, kind of like the singer's gaze.
There Are No Unicorn Topiaries in Lana Del Rey's New H&M Ads [The Cut]
Mulberry Releases a Very Different Fashion Film
Mulberry released a video this week highlighting some of the lovely knitters who create their plush jumpers.  Very informatively, but also heart-warmingly so, they teach us the ins and outs of knitting, fabric quality and the importance of family in this crat. I don't know about you, but it made me want to buy a sweater from one of these ladies and therefore Mulberry.
Some Lovely Old British Ladies Helped Knit Mulberry's Fall 2012 Collection [The Cut]