Uniqlo Goes Online
The Japanese fashion giant, Uniqlo is finally taking to the interweb and offering their threads outside of their brick and mortar stores. This development seems like it's years behind, but if you look at it's direct competitors- H&M and Zara, they're actually ahead of the game.
Uniqlo to Launch U.S E-Commerce Site [WWD]
Margiela for H&M
I know it seems as though every week I post something H&M related, but this one is necessary folks. Martin Margiela and H&M revealed their full line this week and it looks great! One nice thing about this collaboration is that he has included some re-editions from when he was designing MMM. Scope out every single piece here.
Slideshow: Margiela's Full Collection for H&M; Plus, the Cut's Words of Wisdom [The Cut]
Penelope Cruz and Sister Design for Agent Provocateur
Penelope is said to be developing a line with her sister Monica for Agent Provocateur. After design stints at Mango and Samantha Thavasa, could these two be the next Mary-Kate and Ashley Olsen? The pair are reportedly sooo excited that they'll even be designing the hangers. Cool?
Cruz Sisters Team Up With Agent Provocateur for Line [WWD]
Ann Romney Blacklisted?
Rumors of Anna Wintour's fashion embargo heightens this week. Allegedly, the industry queen is  threatening designers to not dress Ann Romney as a vow of solidarity to Obama. This is all purely speculation, however it is a very plausible theory. Isaac Mizrahi broke the mold this week and joked, "I would love to see Ann Romney in more of my clothes, I'm just going to be bold face and say that." Bold move Isaac, bold move.
Isaac Mizrahi Breaks Free From Anna Wintour's Reign of Terror, Is Willing to Dress Ann Romney [The Cut]
Matthew Williamson Celebrates 15 Years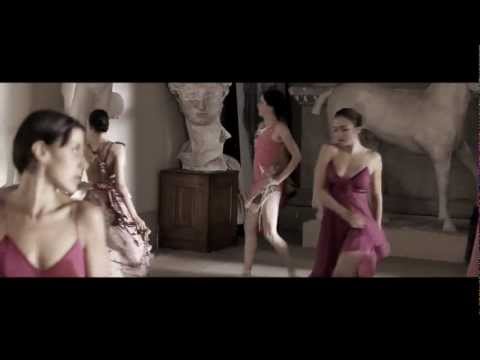 Matthew Williamson announced that he's celebrating 15 years in the industry. He has mad 3 bespoke gowns with Swarovski to be worn by Sienna Miller and Poppy Delevigne. The film is basically the fabrication of his 15 year old self's imagination of gorgeous women in gorgeous clothes. He has released a teaser to get you excited, so get excited!

Matthew Williamson Creates Anniversary Fashion Film [Vogue UK]