Keira Knightley Has Advertisement Semi-Banned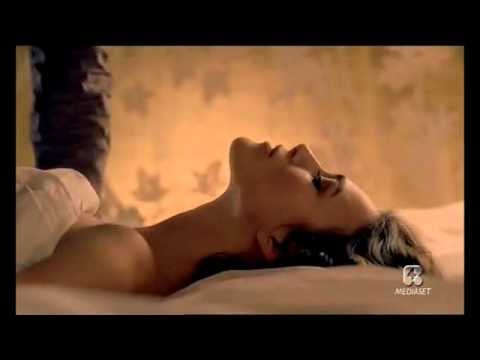 The Uk's Advertising Standards Authority has banned the airing of Keira Knightly's Coco Madamoislle advertisement from certain channels. They stated explicitly: "The ad must not be broadcast again in its current form in or around programmes of particular appeal to children." This comes after a concerned mother called in to complain that the ad ran during a showing of Ice Age 2. This ban comes a bit delayed, as the ad has been airing for over a year.
Keira Knightley's Chanel Ad Corrupts Britain's Youth [The Cut]
Rumored A.L.T Departure
At this point, what is solely speculation has turned into a viable rumor. Andre Leon Talley might be leaving Vogue to focus on his television career. Reports from Page Six claim that the powers at be feel that A.L.T's television image clashes with Vogue's high end image. The split might also be amicable and mutual, as Andre has already begun a contributorship role at Numero Russia.
Andre Leon Talley Might Be Done with Vogue [The Cut]
The Editorialist Launches
As of this weekend, The Editorialist has officially launched worldwide. The site, created by Kate Davidson and Stefania Allen, Elle'sformer Accessories Director and Senior Accessories Editor, respectively takes a similar business model to that of Net-a-Porter. Hudson told WWD, "Editorialist.com will oftentimes carry the more "editorial" pieces that appear on the runway but never make it into production.  You can shop most of what we editorialize. We buy into the pieces that we feel the most directional — whether up and coming or established. A lot of the pieces will skew more editorial, whereas the mass retailers might buy the lower heel."
The Editorialist Has Officially Launched (Shop The Top 5 Pieces We Are Eyeing)[Style Blazer]
Tiffany Sues Costco Over Alleged Knockoffs
Famed luxury jeweler Tiffany is suing Costco for allegedly selling knockoffs to their customers under false pretense. The company was first informed of the situation when a customer complained that she was 'disappointed' to see Tiffany engagement rings being sold at Costco. Tiffany is suing for trademark infringement, counterfeiting, deceptive business practice, and false advertising.
Tiffany Sues Costco Over Alleged Knockoff Engagement Rings [ABC News]
Just Keep Living By Matthew McConaughey
An unlikely star is the source behind Hollywood's latest fashion line : Matthew McConaughey. The actor, who is launching JKL said that the acronym stands for 'Just Keep Living.' A phrase that helped him cope with the death of his father. The line will be performance -type gear with features such as oil- and water-repellent pants; quick-dry T-shirts and moisture-wicking tops; UV protection, and rash guards.
Matthew McConaughey Throws Muscle Behind New Apparel Collection [WWD]