Isabel Marant x H&M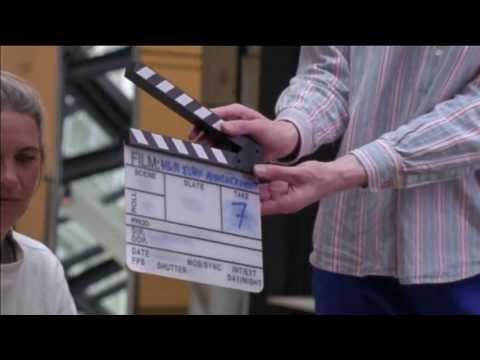 Cries of joy rang out from the world's most fashion forward when H&M announced their latest designer collection with Isabel Marant. Since the announcement, much speculation has arisen as to which, if any of Marant's most recognizable pieces will be recreated. This includes the much copied wedge sneaker and faded motorcycle jackets. The opportunity also presents a new challenge for the designer – creating a menswear collection for the first time.The Isabel Marant for H&M collection is set for release worldwide and online on November 14, 2013.
H&M Announces Next Designer Collaboration With Isabel Marant [Forbes]
SJP Shoe Line
Sarah Jessica Parker has announced that she will be launching a footwear line entitled SJP. The collection, which she will create in collaboration with Manolo Blahnik CEO George Malkemu will reflect the actress' personal style. "I've spent so much time in shoes now. I really feel like I have an advantage. I was in heels sometimes 18 to 20 hours a day on set [of Sex and the City]," she told Footwear News. "I never took them off, but I wasn't in pain. I had been a ballet dancer so I don't know, maybe I prepped my feet with pointe shoes." Beginning in January, the SJP collection will be sold exclusively in Nordstrom's.
A Mile In Her Shoes: SJP's Big Reveal [Vogue UK]
New Labour Laws For Underage Models
A bill proposing that models under 18 be protected by the same labour laws that protect child actors, singers, and performers passed both houses of New York State legislature yesterday. It's currently awaiting the governor's signature.
The bill outlines the following:
1. Children under 16 must be accompanied by a chaperone.
2. Minor models will require a special permit to work.
3. Employers will have to apply for a certificate of eligibility to hire children, and fill out additional paperwork notifying the state of specific dates, times, and locations of the jobs beforehand.
4. Child models won't be allowed to work after midnight or return to work less than twelve hours after they've left.
5. If child models miss more than three days of school, their employer is required to provide them with a tutor and a space to study.
6. Fifteen percent of a child model's income will be placed into a trust account that they can only access when they turn 18.
The penalty for breaking these laws is a civil fine — $1,000, $2,000, and $3,000 for the first, second, and third or more offenses, respectively.
Child Labor Laws Soon to Apply to Models Under 18 [NY Mag]
Princess Madeleine's Valentino Gown
Princess Madeleine of Sweden got married in Stockholm on Saturday in a gown by Valentino. Valentino came out of retirement to create the custom gown, as he has done for a few select high profile clients. According to Valentino's press release:
The dress is created in silk organdies with applications of ivory Chantilly lace. The waist is emphasized by small vertical pleats that open and spread out on the full skirt with a 4-meter long train.  The veil, at 6-meters long, is silk organdies edged with tulle "point d'exprit" with an application of Chantilly lace flowers. The royal tiara is decorated with fresh orange blossoms.
Princess Madeleine's new husband is Christopher O'Neill, a New York–based financier.
Princess Madeleine Wed in Valentino and a Tiara [NY Mag]
Diana Vreeland's Wardrobe for Auction
On June 24 at Kerry Taylor Auctions, Diana Vreeland's glamorous wardrobe will go under the gavel. The collection of clothing was donated by a close friend of the Vogue editor. Vreeland's sartorial sensibility was marked by her discretion and he love of high quality and luxurious fabrics. Highlights include an Yves Saint Laurent navy wool coat – still bearing the scarlet ribbon of her Legion d'Honneur award – the film director chair that she used in her office while working as the Met Museum's special consultant and a turned ivory art-deco cigarette holder that was immortalised in a portrait by Cecil Beaton.
For Sale: Diana Vreeland's Wardrobe [Vogue UK]